PLEASE READ THE FOLLOWING TERMS OF USE AND DISCLAIMERS CAREFULLY BEFORE USING THIS WEB SITE

(this "Site"). By accessing or using this Site, you agree to these terms of use, conditions and all applicable laws. If you do not agree to these terms you may not use this Site.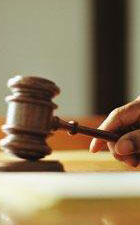 Ownership - This site, www.tajfordoctors.com, is owned, operated and maintained by ****, Inc. and has been created for your information, education, entertainment and communication. This site and all perceptible components hereof, including without limitation text, images and audio, are copyrighted by Taj.
Restrictions on Use - This site is available only for your personal, non-commercial use. You may not copy, reproduce, republish, post, distribute, transmit or modify in any way all or any part of this site.
Trademark Notice - All names, logos and trademarks are the property of www.tajfordoctors.com and you may not use any of such materials for any purpose without the express written agreement of www.tajfordoctors.com.
Disclosure and Use of Your Communications - Postings to this site and electronic mail delivered to www.tajfordoctors.com are not confidential and www.tajfordoctors.com shall not be liable for any use or disclosure thereof. All communications and other materials (including, without limitation, unsolicited ideas, suggestions or materials) you send to this site or to www.tajfordoctors.com by electronic mail are, and shall remain, the sole and exclusive property of www.tajfordoctors.com and may be used by www.tajfordoctors.com for any purpose whatsoever, commercial or otherwise, without compensation.
THIS SITE AND THE MATERIALS, INFORMATION, SERVICES, AND PRODUCTS IN THIS SITE, INCLUDING, WITHOUT LIMITATION, TEXT, GRAPHICS, AND LINKS, ARE PROVIDED "AS IS" AND WITHOUT WARRANTIES OF ANY KIND, WHETHER EXPRESS OR IMPLIED. TO THE FULLEST EXTENT PERMISSIBLE PURSUANT TO APPLICABLE LAW, www.tajfordoctors.com DISCLAIMS ALL WARRANTIES, EXPRESS OR IMPLIED, INCLUDING, BUT NOT LIMITED TO, IMPLIED WARRANTIES OF MERCHANTABILITY AND FITNESS FOR A PARTICULAR PURPOSE, NON-INFRINGEMENT, FREEDOM FROM COMPUTER VIRUS, AND WARRANTIES ARISING FROM COURSE OF DEALING OR COURSE OF PERFORMANCE. www.tajfordoctors.com DOES NOT REPRESENT OR WARRANT THAT THE FUNCTIONS CONTAINED IN THE SITE WILL BE UNINTERRUPTED OR ERROR-FREE, THAT DEFECTS WILL BE CORRECTED, OR THAT THIS SITE OR THE SERVER THAT MAKES THE SITE AVAILABLE ARE FREE OF VIRUSES OR OTHER HARMFUL COMPONENTS. www.tajfordoctors.com DOES NOT MAKE ANY WARRANTIES OR REPRESENTATIONS REGARDING THE USE OF THE MATERIALS IN THIS SITE IN TERMS OF THEIR COMPLETENESS, CORRECTNESS, ACCURACY, ADEQUACY, USEFULNESS, TIMELINESS, RELIABILITY OR OTHERWISE. THE ABOVE LIMITATIONS MAY NOT APPLY TO YOU.
Limitation of Liability - www.tajfordoctors.com shall not be liable for damages of any kind, including without limitation special or consequential damages, arising out of your access to, or inability to access, this site or your use of, or reliance upon, this site or the content hereof. In addition, www.tajfordoctors.com has no duty to update this site or the content hereof and www.tajfordoctors.com shall not be liable for any failure to update such information. Further, www.tajfordoctors.com is neither responsible nor liable for your use of other web sites which you may access via certain links within this site. These links and other "resources" referenced on this site are provided merely as a public service to users of the World Wide Web and inclusion in our site does not constitute an endorsement by or affiliation with www.tajfordoctors.com.
Other - www.tajfordoctors.com, in its sole discretion, reserves the right to (1) change this Legal Statement, (2) monitor and remove postings, and (3) discontinue site availability at any time without notice. If any term, condition, or provision of this Legal Statement is determined to be unlawful, invalid, void, or for any reason unenforceable, the validity and enforceability of the remaining terms, conditions and provisions shall not in any way be affected or impaired thereby. This Legal Statement constitutes the entire agreement between you and www.tajfordoctors.com relating to the subject matter herein.
By using this site, you are acknowledging your consent to the foregoing terms and conditions. IF YOU DO NOT AGREE TO THESE TERMS AND CONDITIONS, DO NOT USE THIS SITE