Quality Control Setup
(Pharmaceutical Quality Control (QC)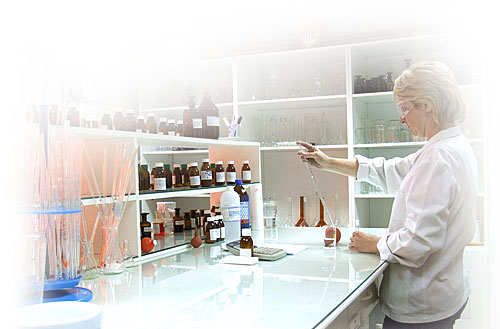 Test Equipment and Facilities : The manufacturing facilities are based in Valsad (Gujarat) and Raigad (Maharashtra) and operated by Taj Pharmaceuticals Ltd.
Quality Control (QC) is a unit organised under the President of Plants and Manufacturing.

We strive for continuous improvement in quality and compliance of processes and products, from development to distribution, with a focus on patient safety, data integrity and fulfilment of customer expectations.

The basis for our work is the commitment expressed by the Taj management in our Taj Quality Statement.

The work is undertaken in close collaboration with other departments at Taj Pharmaceuticals Limited, with our affiliates.



Chemical Control Department


Microbiological Control Department


Quality Control, Manufacture & Development

In total we are about 15 employees in the QC function.



The Plants have been designed as per W.H.O./ GMP standards and all manufacturing facilities meet cGMP standards. The Plants have dedicated areas for colouring formulations like Rifampicin and for non-colouring formulations.
Tablet formulation activity is being carried out in highly sophisticated, fully automated machines, un-contaminated by human touch.
Modern methods like aqueous coating, tablet packing in combi-packs etc., are implemented in the manufacturing process.

The Sarigam plant is the ONLY plant in the world producing all the effective ranges of Anti-tuberculosis formulations namely Ethambutol Hydrochloride (B.P.), Rifampicin (B.P.), Isoniazid (B.P.), Pyrazinamide (B.P.), Rifampicin-Isoniazid (B.P.), Rifampicin-Isoniazid-Pyrazinamide (B.P.), Ethionamide (B.P.) and Prothionamide (B.P.) - all in Tablet form. Production of bulk actives such as Ethambutol, Rifampicin and Pyrazinamide are also undertaken at Valsad .
The Valsad Plant also manufactures the only complete Arteether viz. - Alpha-beta Arteether - an original molecule developed in collaboration with the Central Drug Research Institute, (CDRI) Lucknow - for the treatment of P.falciparum and severe cases of malaria.
R & D activity is a continuous on-going process and the R & D Division at Valsad has been duly approved by the Department of Scientific and Industrial Research, (DSIR), Government of India.

The Raigad Plant, which is involved in Fermentation activity has been suitably up-graded and manufactures products like - Lovastatin, Simvastatin, DMCTC, Gentamycin, Sisomycin, etc., The Plant also exclusively manufactures a veterinary product for a foreign multinational - in fact is the only manufacturer of this product in the world.